SEPTEMBER 7, 2068—At a public lecture inside the Jack Dorsey Center for Civic Innovation at Washington University in St. Louis, a historian decides to recount the past 100 years of St. Louis's history in order to help spur new urban leadership. Once the fourth-largest city in the U.S. and the scene of a World's Fair, it finds itself in an intractable soft decline—stagnating in the face of massive poverty, land vacancy, privatization, austerity measures, and accelerated climate change.
But city leaders are still hopeful that St. Louis can regain some vitality and distinguish itself among a growing class of similar cities. The historian addresses the assembled government officials, academics, designers, and business executives:
We now face a moment of decision, St. Louis. Before us lies a choice between continued decline, economic stagnation, and state oppression—and a yet unrealized moment of human liberation, ecological vitality, and resurgent metropolitan urbanism.
Behind us—and around us through effect—rest many years that have carried us toward today.
Let us review the last century. Are we close to solving this riddle?
1968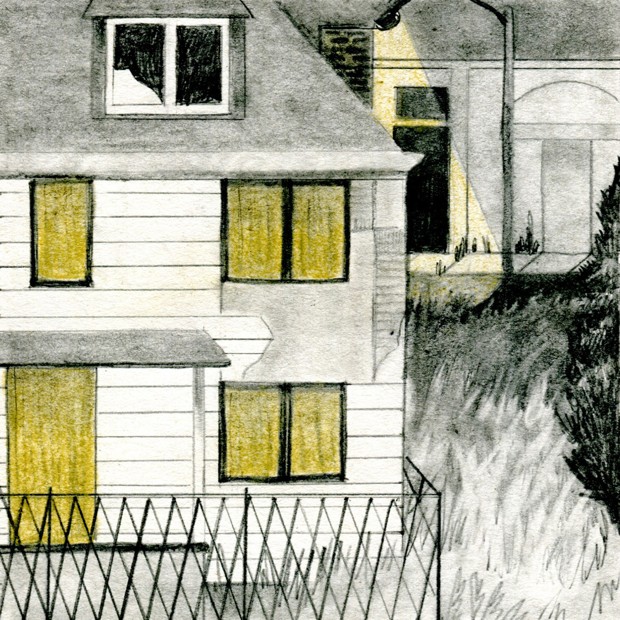 The United States enacts the Fair Housing Act, designed to prevent the perpetuation of de jure and de facto racial housing discrimination.
On May 25, Vice President Hubert Humphrey visits St. Louis to dedicate the Gateway Arch. Humphrey describes the Arch as "a soaring curve in the sky that links the rich heritage of yesterday with the richer future of tomorrow" that could bring to the city a "new purpose" and a "new sense of urgency to wipe out every slum." "Whatever is shoddy, whatever is ugly, whatever is waste, whatever is false, will be measured and condemned," predicts the vice president.
1972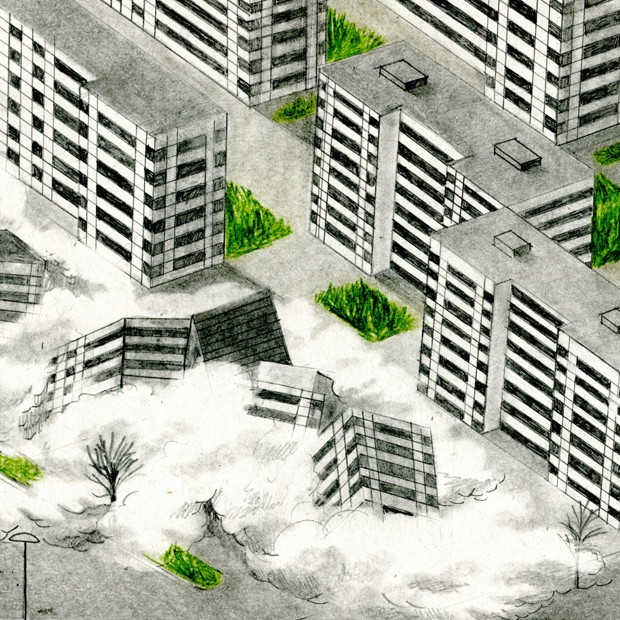 The St. Louis Housing Authority demolishes three towers at Pruitt-Igoe in pursuit of a revitalization plan for the project authored by the architectural firm Skidmore, Owings & Merrill.
By 1970, for the first time, the County had recorded greater population (951,353) than the city (622,236). Nonetheless voters in both places create the city-county Zoo-Museum District to pool tax resources.
Missouri political leaders bitterly oppose Mayor Alphonso Cervantes's plan to build a new Midwest passenger hub airport in Illinois.
1973
After an enabling state law is passed, the city creates the Land Reutilization Authority as its land bank of vacant properties. The mission of the turnkey LRA is to capture title to tax-foreclosed properties and then resell them to private parties.
That same year, the City Plan Commission publishes a report that considers the possibility of dividing the city into zones with divergent planning strategies. A technical memorandum suggesting a triage approach to neighborhood stabilization—designating conservation, rehabilitation and depletion areas—ignites massive political opposition in mostly-black North St. Louis, where leaders see their neighborhoods as meeting the memorandum's criteria for "depletion."
1976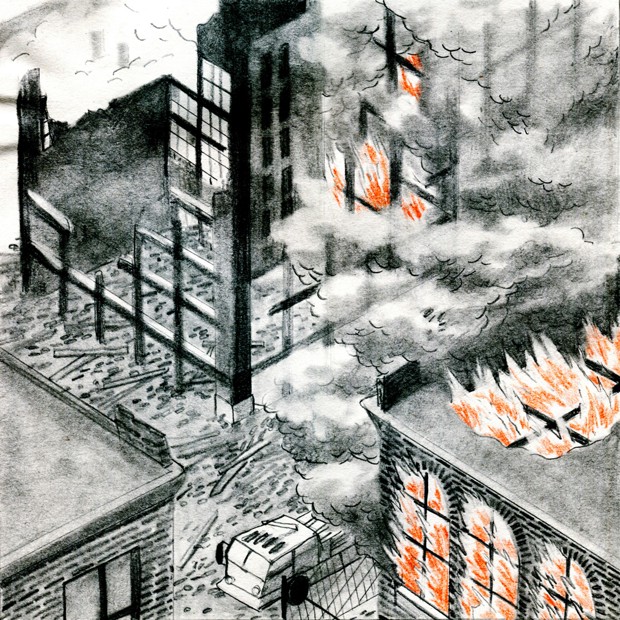 A massive fire strikes downtown, destroying six buildings within three hours. The St. Louis firestorm began on April 2, when a basement fire started in an abandoned shoe factory.
A New York Times article on the event catches the eye of filmmaker John Carpenter, who decides that downtown St. Louis perfectly captures his vision of a debased, dystopian Manhattan. He goes on to shoot parts of Escape From New York in subaltern St. Louis.
Demolition of the 30 remaining Pruitt-Igoe towers occurs.
1981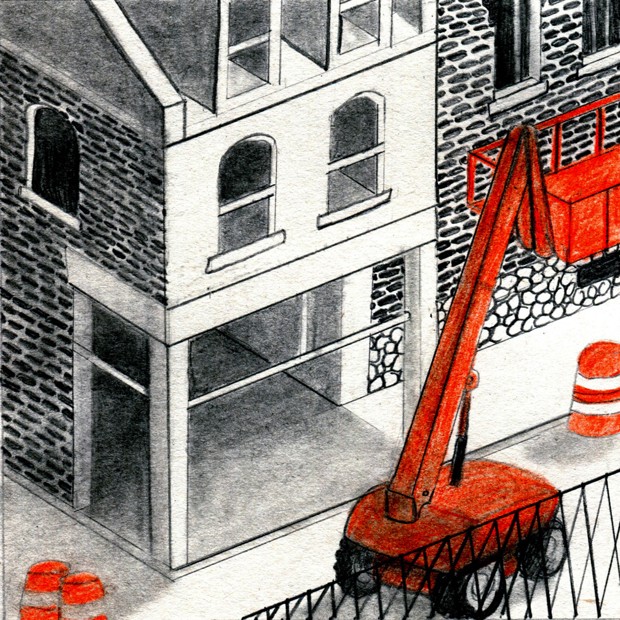 The city elects a young progressive mayor, Vincent Schoemehl, Jr., who runs on a platform espousing neighborhood revitalization, transparent government, and smart urban design.
That same year, residents incorporate the Old North St. Louis Restoration Group, heralding an improbable recovery of a neighborhood that lost over 65 percent of its population between 1950 and 1980.
The state of Missouri enacts tax increment financing one year later. This redevelopment incentive at first seems to entice developers away from lucrative suburbs and back to the city by providing gap financing, but within thirty years will be used to subsidize mostly luxury housing in highly-valued areas including the suburbs.
1985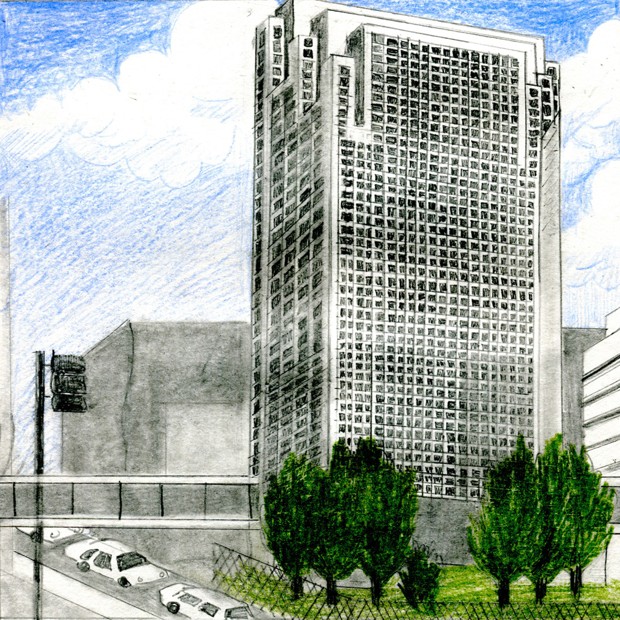 Two major downtown shopping centers open: Union Station, a rail hub vacant for eight years, and the new St. Louis Centre. Southwestern Bell's 42-story HOK-designed corporate headquarters tower is nearing completion. The St. Louis Cardinals' playoff theme song, "The Heat Is On," seems to capture the city's optimism over its future.
1993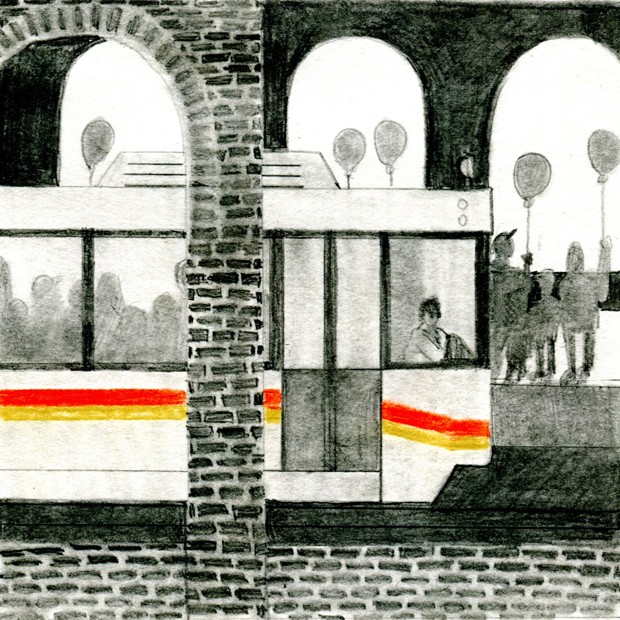 First proposed in 1971, the MetroLink light rail system finally opens. Meanwhile, Southwestern Bell relocates its corporate headquarters, which had always been in St. Louis, to San Antonio, Texas. The company vacates one quarter of its headquarters tower, taking 500 management jobs away. Downtown reports an office vacancy rate of nearly 22 percent.
172 years after its incorporation, St. Louis elects its first black mayor, Freeman Bosley, Jr.
2001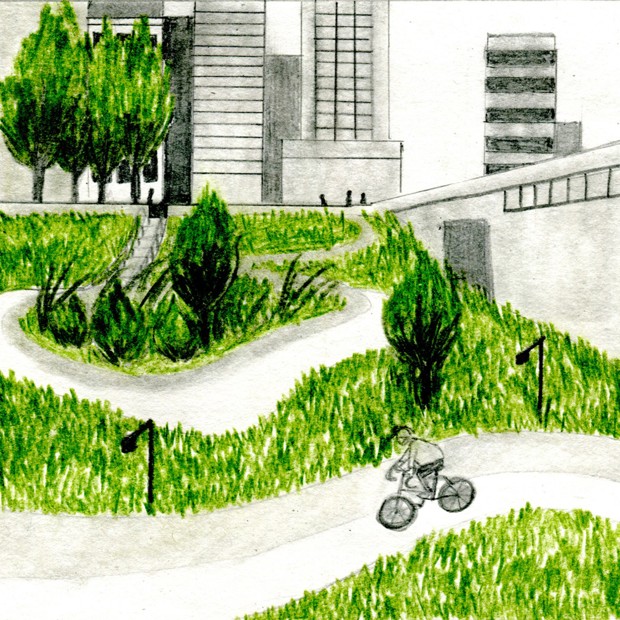 The population of the city at the turn of the century: 346,904.
After approval in the last year's election, the new Great Rivers Greenway District (GRG) organizes as the St. Louis's first and only metropolitan planning agency. GRG serves its member counties and the city. The agency's mission is to build a cross-jurisdictional regional open space system.
The city's second black mayor loses re-election to Francis Slay, a candidate of Lebanese-American ancestry always labelled "white" by the local media.
2009
The City of St. Louis conveys redevelopment rights to an area of North St. Louis larger than Forest Park to developer Paul J. McKee, Jr., who promises to deliver $8 billion in fixed investment and 22,000 new permanent jobs by 2024. A judge suspends redevelopment rights after residents file suit, and the matter lingers in court for three years.
2016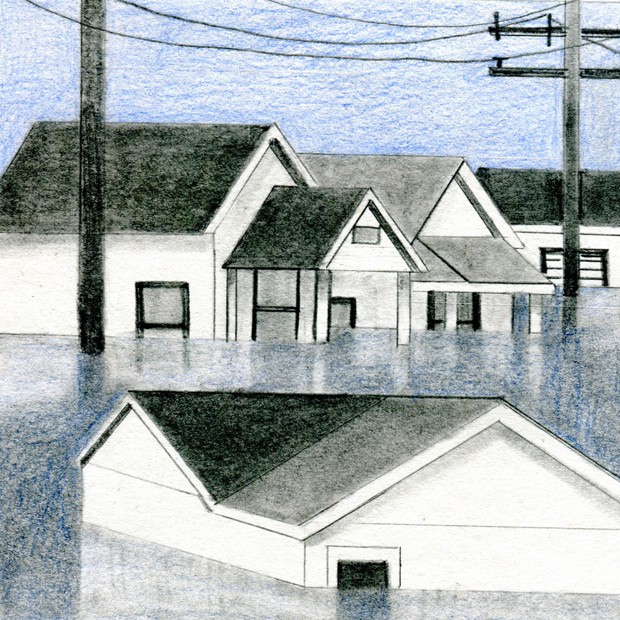 Two years after Ferguson Police Officer Darren Wilson fatally shot Mike Brown, local leaders still appear hesitant to enact the stronger reforms advocated by the Ferguson Commission report. The surprise upset election of police reform activist Bruce Franks, Jr., who had been a visible protestor on the streets of Ferguson, as a state representative in the Missouri General Assembly is the most hopeful sign of change.
The National Geospatial-Intelligence Agency (NGA)—the Department of Defense aerial imagery and mapping agency that successfully located Osama bin Laden's compound four years earlier —selects a 99-acre site in St. Louis Place for its new facility, after an intense competition between the city and suburban St. Clair County, Illinois across the river. NGA Director Robert Cardillo states that the educated millennial workforce that NGA is seeking to attract wants to be an urban setting, not the suburbs.
Hydrologists blame suburban sprawl for intense winter floods on the Meramec River.
2018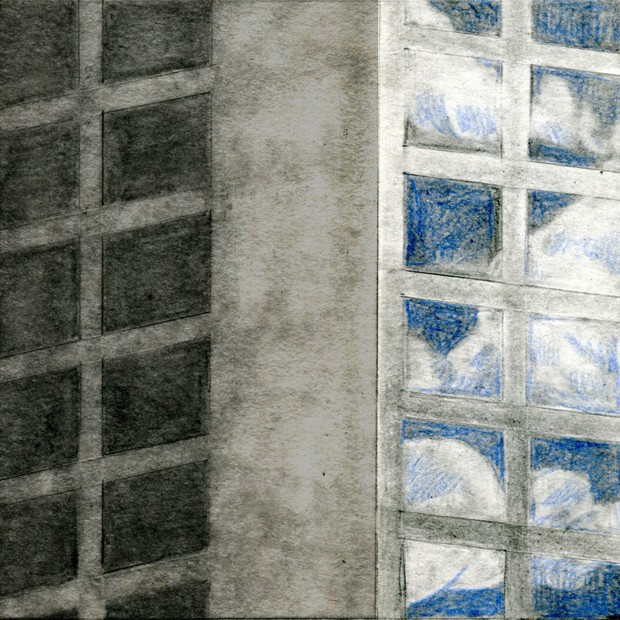 Mayor Lyda Krewson celebrates one year as the city's first female mayor, while facing lingering criticism over her handling of deplorable conditions in the city's workhouse, the ongoing police harassment of the city's homeless population, and the previous year's policing of protests after the Jason Stockley verdict. Progressive calls for a new political movement seem set in favor of individual candidates and contests over control of the local Democratic Party, rather than on an issue-driven popular movement.
The AT&T Tower—once the Southwestern Bell headquarters, until merger—stands completely vacant, with a rumored plan for total demolition imminent.
The EPA decides to remove only radiologically impacted material from the top 16 feet of West Lake Landfill, despite evident wide public support for full removal and voluntary buyouts.
A 2.2-mile electric trolley system between the Delmar Loop and Forest Park begins service after years of delays.
St. Louis drops from the 20-largest US metro areas.
2020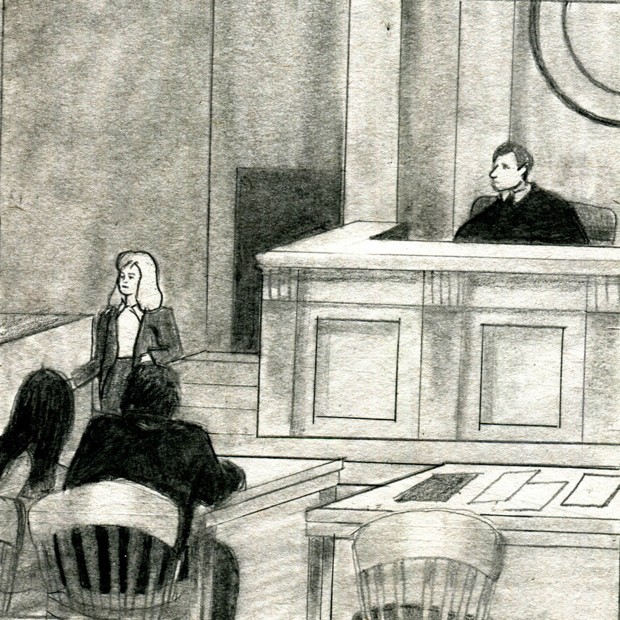 Facing deficits and massive unsecured debt related to recent settlements in police brutality and wrongful death lawsuits, public facility upgrades and stagnant property tax revenues, the City of St. Louis declares bankruptcy. Real estate incentives are retained, however, to promote growth.
The city leases Lambert Airport to a private corporation to raise funds, after opponents of privatization switch sides following the city's bankruptcy. Some opponents state that their shift is due to the city's dire fiscal needs, while others are swayed by the new airport consortium's large donations to progressive political causes.
2021
Missouri places the City of St. Louis under an emergency management regime with an appointed manager. Mayor Jamilah Nasheed has no real power.
The developer, McKee sells the land in his Northside Regeneration project to international investors, netting a $40 million profit. The state dissolves the Land Reutilization Authority and gives Great Rivers Greenway city-county land banking powers.
West Lake Landfill removal leads to scattering of radioactive dust across Bridgeton, and the State of Missouri issues an evacuation order for a 100-acre area, after the state and the federal governments have refused to initiate voluntary buyouts.
2024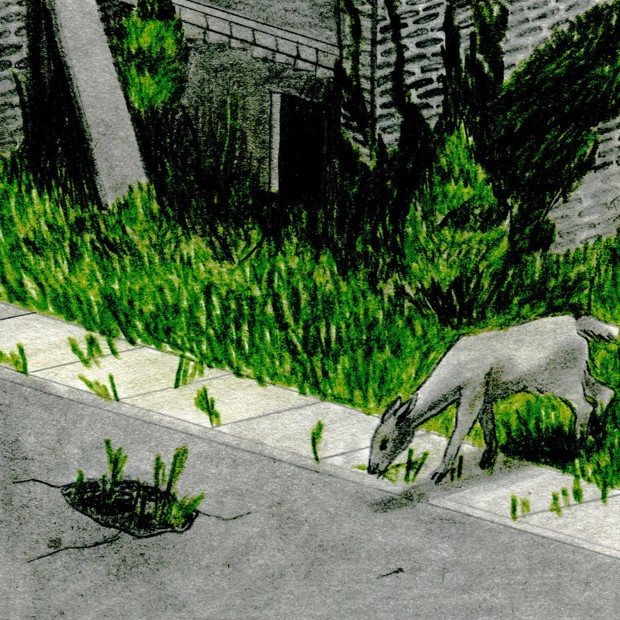 The emergency manager institutes taxation of nonprofit real estate. Voters reject a city-county merger, which passes the city and fails in the county 3 to 1.
Residential construction still booms in the central corridor. People see deer daily in parts of North St. Louis, due to the ample overgrowth on vacant lots that provide shelter and suitable nourishment. The St. Louis Post-Dispatch publishes its last issue on December 31.
The city evicts squatters occupying the still-standing AT&T Tower. Voters approve a new charter that eliminates several city offices and provides the mayor with more unilateral powers, ahead of anticipated release of the city from emergency management. Emergency management has not slowed real estate development in the central corridor.
2029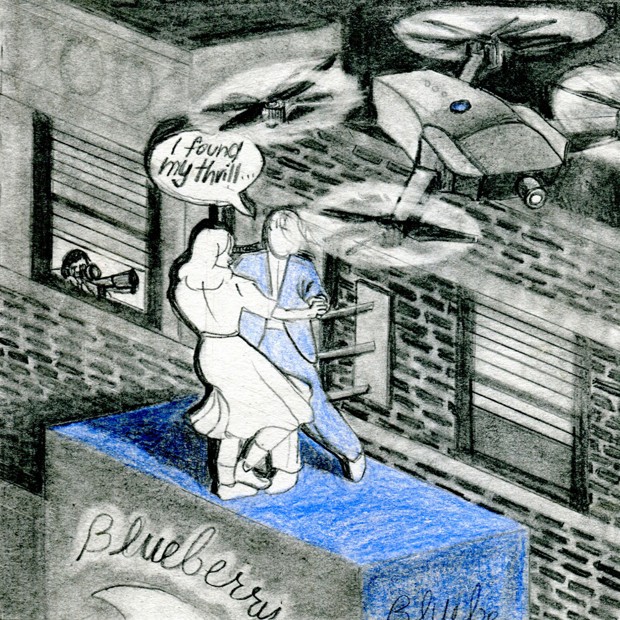 Missouri ends emergency management following massive cuts to city services and privatization of the water supply. The mayoral election finds a business leader positioned as a "non-ideological outsider" winning handily, with progressives divided over several once-promising candidates.
The People's Coalition—an upstart activist organization that began as a front opposing the new charter—petitions for parts of South St. Louis to secede from the city. Meanwhile, the city contracts urban planning functions to the National Geospatial Intelligence Agency and St. Louis University.
Washington University purchases several popular nightlife spots, including Blueberry Hill, The Pageant, and The Moonrise, as well as the Loop Trolley Company (operators of the Delmar Loop-Forest Park trolley) and institutes drone surveillance of property. Activists shoot down drones, leading to mass arrests.
2041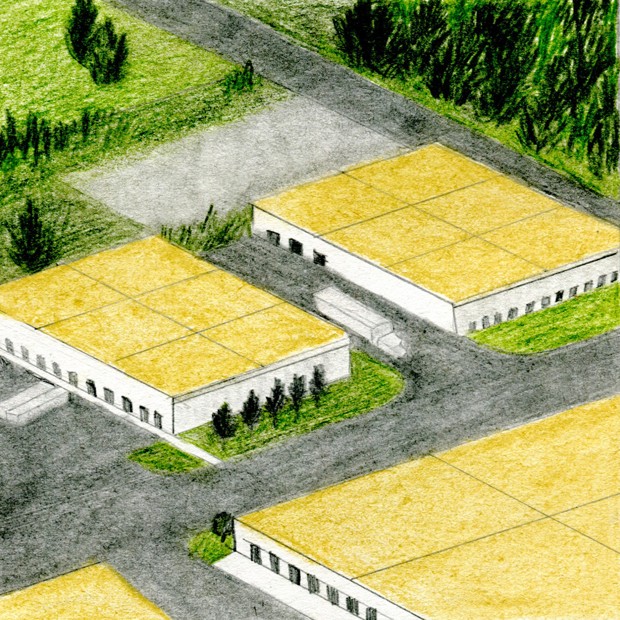 Although central corridor density rises, the overall population density of city drops to 3,800 persons per square mile (it had been 4,985 persons per square mile in 2018). North St. Louis's depletion has accelerated without much concern from the universities and corporate power players. Missouri removes Interstate 64/40 between downtown and Big Bend Boulevard, in favor of an at-grade street. Metro begins implementing on-demand bus service.
As cleanup concludes at the 100-acre evacuation zone at West Lake Landfill, the state agency privatizes the land rather than return it to those evacuated. A private developer purchases the land and begins construction of a warehouse park. Most evacuated residents have relocated to St. Charles County.
2053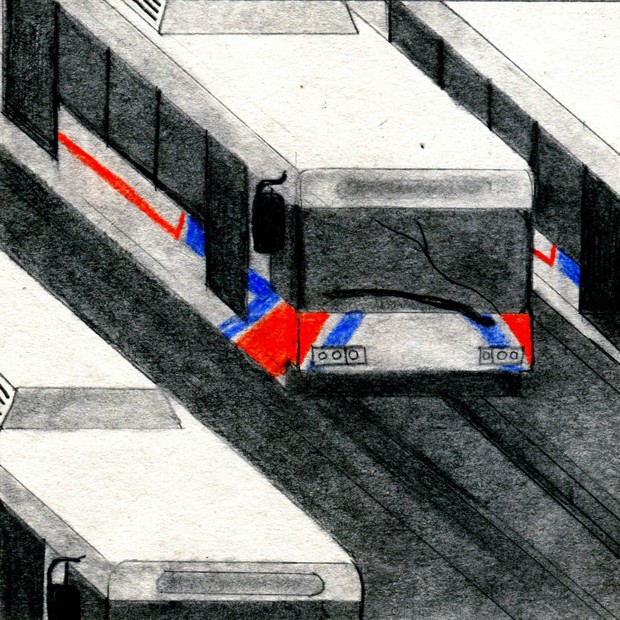 Continued Meramec River flooding leads to mandatory abandonment of certain suburban areas. The Metro transit agency fails to sell bonds needed for deferred maintenance of MetroLink system, and the agency partially privatizes light rail operations.
The private airport company abandons its lease after declaring bankruptcy. After returning to public control, the airport increases daily flights and passenger volume.
2060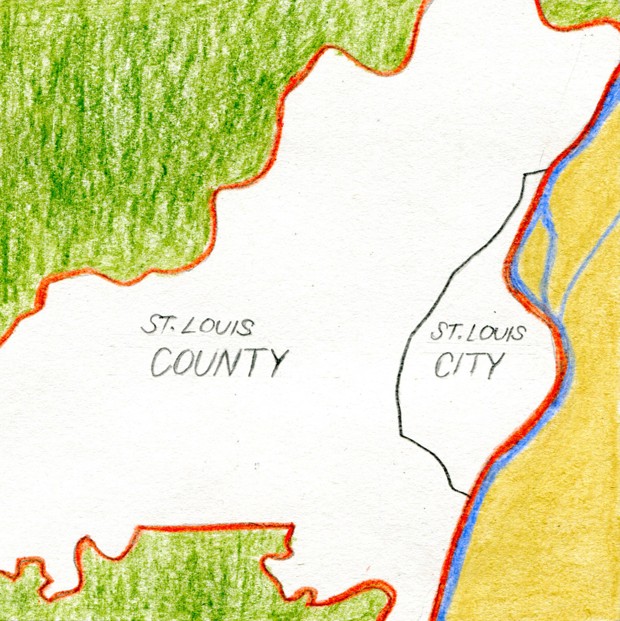 The City of St. Louis re-enters St. Louis County after referenda pass by wide margins in a November election. The failure of the "pro-growth progressive" mayoralty and the shock of austerity drive voters on both sides to support a more popular change.
2068
St. Louis, after celebrating its tricentennial in 2064, records a population of 328,000. St. Louis County records 850,000 residents, showing continued decline.
The Great Rivers Greenway assumes management of city parks, while beginning permitting of homestead allotments on open parcels in north city and a growing inventory of abandoned ranch houses in North County. The houses are in such bad repair that they mostly serve as targets for arsonists.
Central and south city housing price increases lead to widespread rent strikes. Artists begin operating colonies in abandoned subdivision houses in St. Charles County, which continues to attract immigrant families who can't afford to live in the city. St. Charles County's population reaches 510,000, and its government has never run a deficit.
Local activists debate whether the end of the anthropocene is near as the entropy of St. Louis suggests that humans are losing control. Others call for a progressive electoral movement as an outlet for participation, and new political candidates emerge. Some think that capitalism has begun a late stage, and will soon collapse. The mayor of St. Louis, however, joins the chancellor of Washington University in announcing a public-private partnership to build a new City Hall worthy of the city's evident renaissance.
And here we are today, St. Louis.